We specialize in crafting powerful and exceptional desktop builds to meet your computing needs. Whether you're a gamer, creative professional, or business user, we prioritize providing top-tier desktop systems that deliver unmatched performance and reliability.
Our team of skilled technicians and hardware experts work tirelessly to optimize each desktop system for speed, efficiency, and durability. Our gaming builds feature cutting-edge components, including high-performance processors, powerful graphics cards, and ample RAM, ensuring an awe-inspiring gaming experience
For creative professionals, our desktop builds offer the processing power and storage capacity necessary for resource-intensive tasks like graphic design, video editing, and 3D animation. With the latest hardware, our systems enable a smooth and seamless workflow, bringing your creative vision to life.
If you're seeking uncompromising performance, reliability, and customization options, look no further than Revo Technologies. Our passion lies in emphasizing desktop builds, and we are dedicated to providing you with the ultimate computing experience. Contact us today to discuss your desktop build needs and unlock the full potential of your computing power.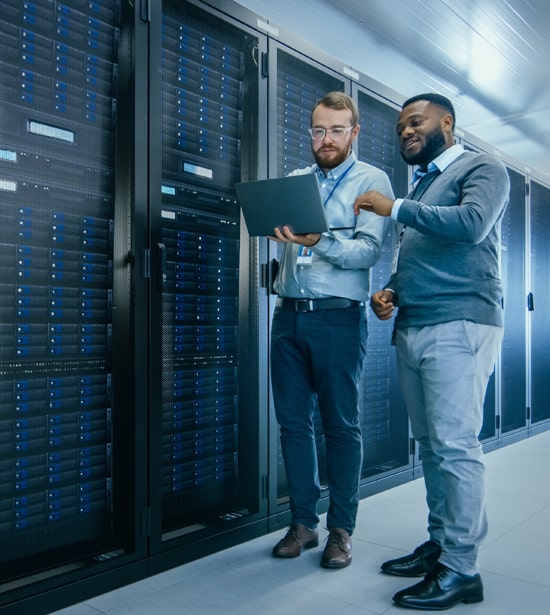 enterprise-class computers, servers, and networks.
World class IT solutions
Utilizing a powerful computer isn't just convenient for today's workforce; it's imperative. At Revo Technologies, we specialize in computer and IT solutions. We build custom, enterprise-level desktop and laptop computers for corporations, teams, educators, and solopreneurs. We also build the servers and networks that support communication and data sharing for your organization.
"
The Revo team was rock solid, friendly and professional.

"

- TIM REHA
"The guys at Revo are amazing!"
- Erik Johanson
"Where to start! They are super helpful throughout the whole process!"

- Nick Damron