Revo Technologies has a wide selection of desktops to help your business grow
Revo Technologies specializes in equipping people and businesses with state-of-the-art desktop computers. Whether you need a single desktop system at home or multiple units to re-outfit a corporate office, our wide selection and extensive experience will ensure your desktop is tailored to meet your needs.
Desktops are affordable, durable, and customizable, allowing our expert team to personalize your PC and internal hardware. We can also upgrade internal components in your current system to ensure you're working with the best hardware possible. We sell desktop towers, monitors, keyboards, and individual components.
No matter your need; personal, business, or gaming;
we can pair you with a desktop that is right for you.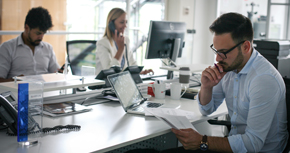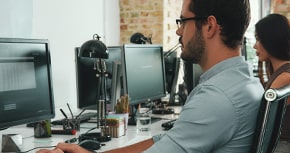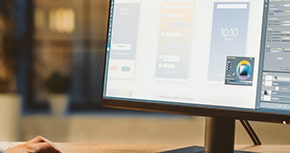 Increase Memory & Storage
Our customers expect nothing but the best and that's exactly what we provide to them. From highest in the industry SLA agreements to 24/7 technical support. You can be assured that if you have a problem, we will be here to resolve it immediately. Read more reviews.
"I was searching for a computer and services store that could upgrade my PC power supply and install my NVIDIA RTX6000 graphics card. The Revo team was rock solid, friendly, and professional. They took my PC in and quickly installed the new parts. My PC now runs flawlessly. I will be back to create a custom PC with Revo in the near future. A+ great shop and team! Thank you!"
Whether it's for your personal workstation at home or in the office; a personal gaming computer; or your creative mecca, a custom-built desktop solution by Revo Technologies can help you increase productivity by providing a quick start-up, ample storage space, and fast processing. To find out more, contact a member of our team today!